In this video Etta signs over 25 signs relevant to daily interactions like eating, getting dressed and exploring the world around her. At about 1.31 minutes into the video Kristin asks Etta if she wants to continue signing to which Etta replies with a "more". We also love how she is starting to use her words and using the signs for emphasis.
Here is Etta's story as told by her mom Kristin. Thank you Kristin for making us part of your baby sign language journey. We really appreciate your efforts and enthusiasm.
"Our baby sign language journey began almost six years ago when our son was born and we ran across an article extolling the benefits of using sign with pre-verbal children. We introduced sign successfully with him, and were determined to start earlier and use more when Etta came along. We introduced sign around 4 months with her, starting with simple signs like "more," "all done," and "nurse." We found it discouraging to keep signing and not got any reciprocal signs, but at ten months, she first signed "more," and that first sign remains one of her favorites. From there, Etta's signing vocabulary grew steadily, exploding between twelve and sixteen months. At eighteen months, she has almost a hundred signs, and has begun to create two and three sign phrases. She approximates a lot of her signs, but we can almost always use context to understand her. She can communicate her needs, sign animals and objects, and even creates her own signs for her favorite friends! She like to watch Rachel and her signing friends every morning and before bed. Baby Signing Time has been more than just a fun hobby for our family – it has been truly essential with Etta. She has very few spoken words, and signs are incredibly empowering to her, and to our whole family. She lights up when adults in her world are able to understand her, and she frequently asks for new signs when she encounters something unfamiliar. We are so thankful for the gift of sign language in our family."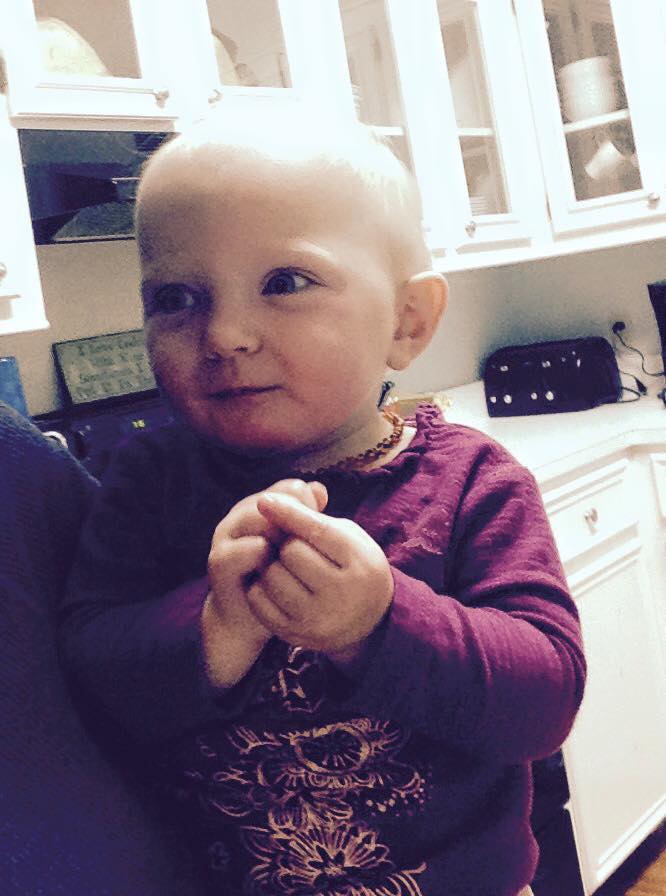 The picture above is Etta at about 10 months old. During Thanksgiving she signed "more" for the very first time. Below you can see Etta hard at play and full of joy. Etta is such a smart and happy baby!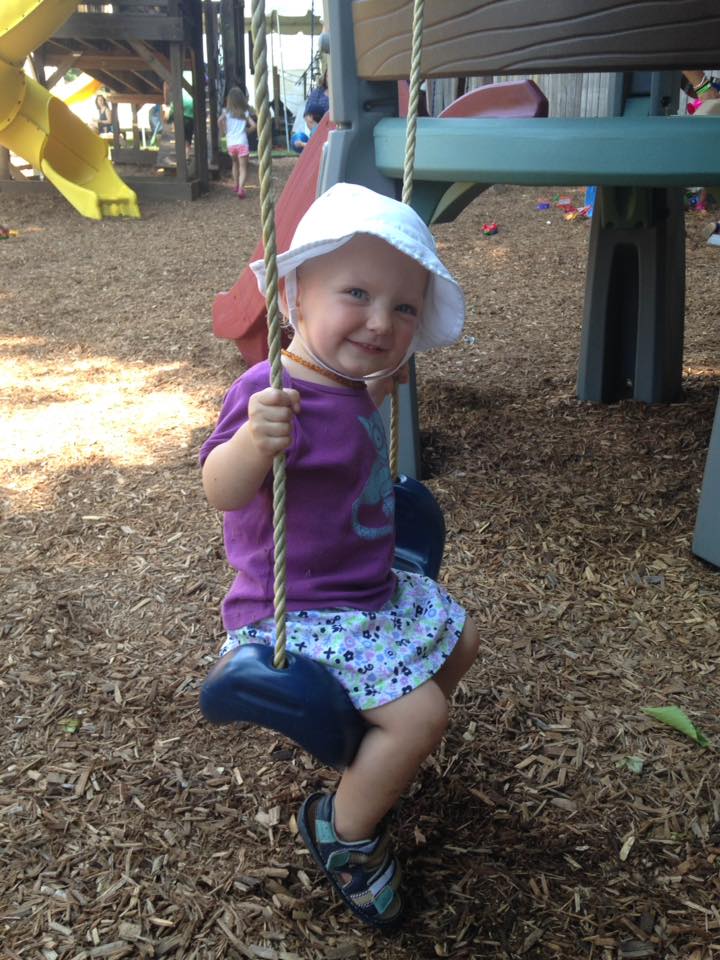 If you are ready to start communicating with your baby we encourage you to take advantage of our collection of digital and printed resources.
The Standard Baby Sign Language Kit, bundles together everything you need to get started with signing in one box, at a steep discount. The kit includes: (1) Baby Sign Language Guide Book; (2) Baby Sign Language Dictionary: (3) Baby Sign Language Flash Cards; and (4) Baby Sign Language Wall Chart.
Baby Sign Language Guide Book shows you how to teach your child how to sign. The book begins with a Quick Start Guide that will teach you your first signs and having you ready to sign in 30 minutes. As your baby progresses, you can delve into more advanced topics like combining signs to make phrases, using props, and transitioning to speech. (Regularly $19.95)
Baby Sign Language Dictionary contains over 600 signs including the most common words, the alphabet and numbers. The dictionary helps you expand your child's vocabulary, and has the breadth of coverage that lets you follow any child's natural interests. Each sign is illustrated with two or more diagrams, showing you the starting position, the ending position, and intermediate motion. This makes learning new signs easy.  (Regularly $19.95)
Baby Sign Language Flash Cards include 52 sturdy board (4×6 inches) flash cards, covering a variety of basic signs. The flash cards allow you to teach words, such as animal names, that Baby is not exposed to in everyday life. The face of the flash cards shows the word and image for the child. The back of the flash cards show how the sign is performed, a handy reminder for the adult.  (Regularly $24.95)
Baby Sign Language Wall Chart includes 22 basic signs, and makes a handy reminder for caregivers. The Baby Sign Language Wall Chart covers basic signs, like eat, drink, and sleep. Hang the poster in Baby's Nursery to help babysitters, or other occasional caregivers learn and decode the most commonly used baby signs.  (Regularly $9.95)
100% Signing Guarantee
Your baby signs to your complete satisfaction, or you get a full refund.
No questions. No time limits. No regrets.
Baby Sign Language Guide Book
Learn the best techniques for effectively teaching baby sign language. Including:
•  Quick Start Guide – learn the first 10 signs and the basic principles required to start teaching your baby to sign (Chapter 1).
•  Advanced Teaching Methods – use teaching aids like books, flash cards, and toys to keep lessons interesting and challenging (Chapter 5).
•  Phrases – teach your baby to combine signs and communicate more complex thoughts (Chapter 6).
•  Taming the Terrible Twos – reduce frustration and tantrums by enabling your toddler to communicate (Chapter 7).
•  Transitioning to Speech – use sign language to expedite and improve speech development (Chapter 8).
Sarah learned her first 10 signs at six month and it made our lives much easier. Instead of screaming, she could tell us when she was hungry, thirsty, or tired. She learned another 50 signs by nine months and that was a blast. Now she is talking much earlier than the other children in her preschool and we think it is because of her signing.
We can't imagine missing out on all the little things she shared with baby sign language. Thank You!