We love everything about the holidays and we hope you do too. With a little less than three weeks to go before Christmas we wanted to share with you a few baby sign language Christmas themed signs. We hope to have a great time teaching your toddler seasonally relevant signs. If you have not yet purchased the Ultra Baby Sign Language Kit, a fantastic value for under $120. Consider it as a great option for the holidays. We have also added several different kits featuring the beloved Babblarna collection and others with the most adorable baby toys you have ever seen. You can check them out in our store. Every parent that has used our resources is amazed at how each of our teaching tools can have an impact for the first 5 years of your kid's life.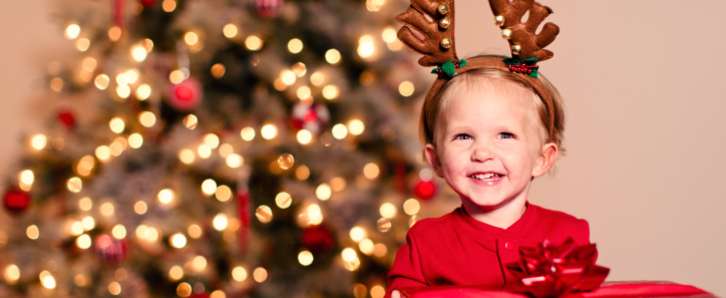 We hope your holiday season is full of snuggles, hugs and lots of opportunities to introduce your baby to new and wonderful things. These flashcards are not available in our directory and you can only find them on this post. Please share these awesome Christmas baby sign language with your friends.
Bell
Why not incorporate this sign in song by teaching baby to sing Jingle Bells.
Christmas Tree
Christmas Tree Printable Flash Card
In our house we decorate the tree with child-safe ornaments in the bottom half and heirlooms on the top. Why not spend a little time making ornaments with your toddler and capturing this very special season in life.
Cookie
Will you be baking for Santa? There are many recipes simple enough to let your toddler help. Consider no-bake cookies or rice crispy treats as an option for hands-on participation of everyone in your family.
Elf
We can't wait for our little ones to be old enough for us to do Elf on the Shelf. If you plan to do it we would love it if you share your pics with us on our Baby Sign Language Facebook page.
Jesus
Many churches incorporate sign language to praise and worship. By teaching baby sign language you give your little one a head start.
Gift
Perhaps the most magical part of Christmas for our little ones. Why not make colorful gift wrap by allowing them to walk on kraft paper while stepping on green and red tempera paint.
Ornament
Ornament Printable Flash Card
Want to encourage signing during the holidays? Why not print all of the holiday cards and do decoupage ornaments using your flash cards. This is a great way to be reminded to sign.
Santa Claus
Santa Claus Printable Flash Card
We totally love the magic that surrounds everything Santa. If you are planning on a visit to The Mall for pictures begin introducing baby early to photos and videos to avoid a situation where baby is intimidated by Santa
Snowflake
Snowflake Printable Flash Card
If your toddler has the opportunity to see snow for the first time don't miss out on this sign. When your little one is about to turn three he or she will be mature and attentive enough to see the shape in a snowflake.
Snowman
If there is no snow where you live consider a craft using marshmallows to show your toddler how to make miniature snowman.
Stocking
We love this tradition and we hope you do too. We also have a great deal of fun with advent calendars. We customize ours with different objects available in our baby sign language dictionary and we learn to sign a sign per day. Our signs include star, donkey, sheep, baby, mom & dad.

XOXOXO
The BabySignLanguage.com Team