Dress Up
The sign for dress up or wearing a costume is the same as the sign for clothes. You take both hands open and palms facing down, and brush your thumbs on your chest.  To show that you are not wearing normal clothes and that you are playing dress up, you make the motion and your body language more jaunty and up-beat.
SIGN USAGE
Make the dress up sign before you play a game of dress up.  Your baby will quickly make the connection and will then be able to tell you when they want to play at a later time.
RELATED SIGNS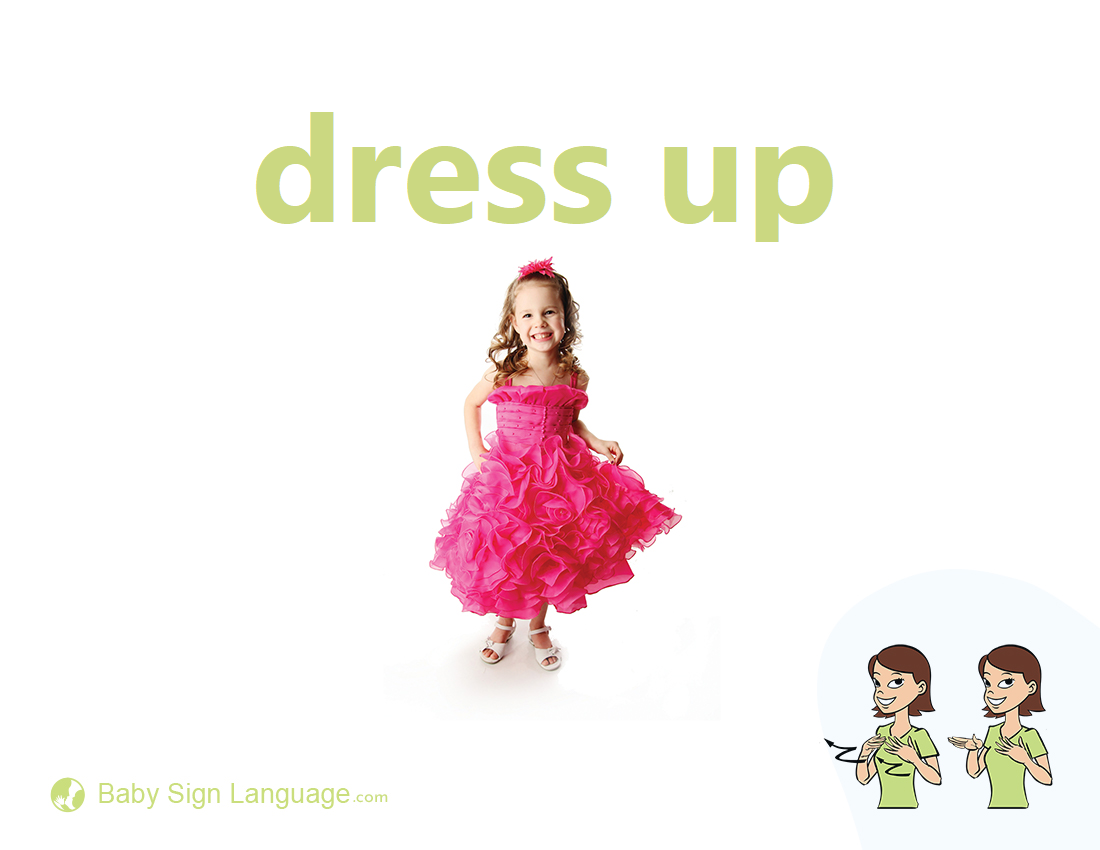 Flash Card
If dress up is a favorite game for your child, then you can use the flash card to teach them the sign.  Knowing the sign will allow them to tell you when they want to play with a costume.
2

Responses to "Dress Up"
Heather

Baby Sign Language Administrator