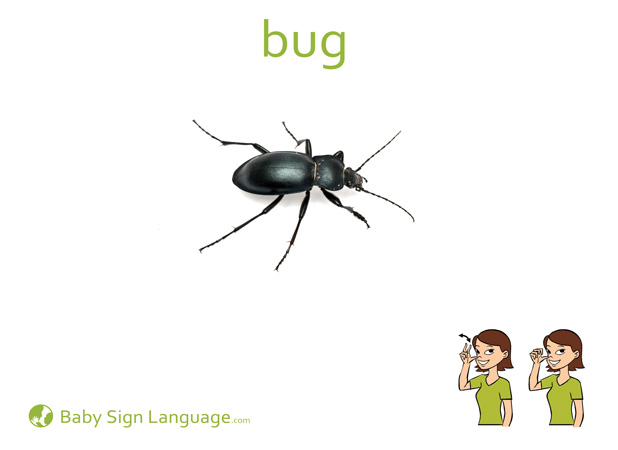 Usage: We use the sign for bug when trying to give our babies a general word to describe insects. Once our babies are able to differentiate between different bugs we introduce signs for different insects commonly found in our garden or around our house.
To learn how and when to teach the sign, take a look at the bug page for a video, diagram, and tutorial.
Related Flash Cards:
Ant, Bee, Caterpillar.