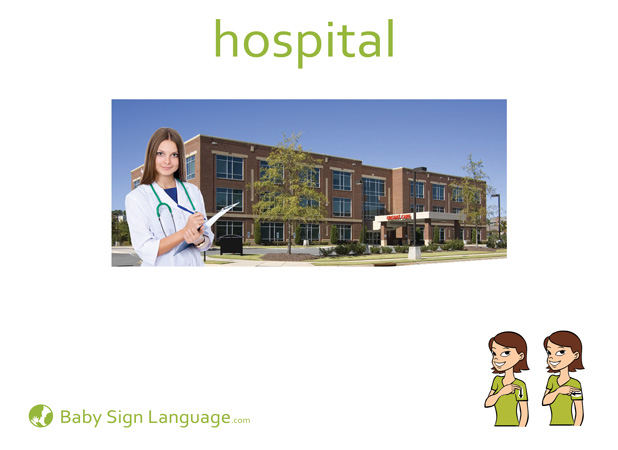 Usage: Use the hospital flash card in conjunction with the hurt and doctor flash cards. We hope you never have to use this sign but if you do it will certainly make things easier for everyone.
As baby gets more advanced you can introduce him or her to other medical signs like dentist and nurse, you can use feet and other anatomical references to help your baby or toddler as they navigate medical care.
For an instructional video and tutorial on how to make the hospital sign, see here.