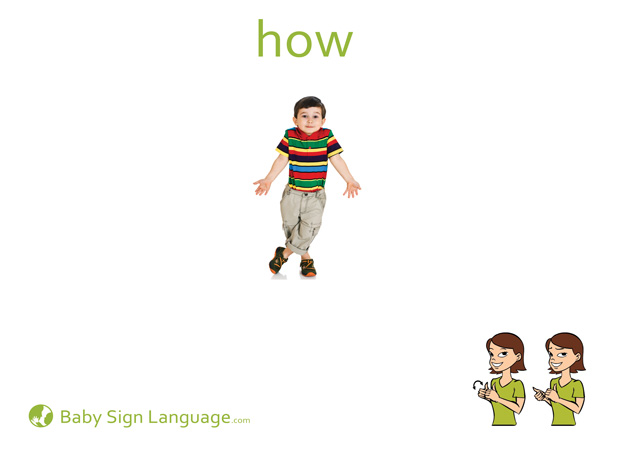 Usage: This sign is useful when our babies become inquisitive and show interest in learning complex tasks. Sign it contextually by asking questions like "How do you put the lid on the jar?"
To learn how and when to teach the sign, take a look at the how baby sign language video, diagram, and tutorial.
Related Flash Cards:
Help, More, Frustrated.