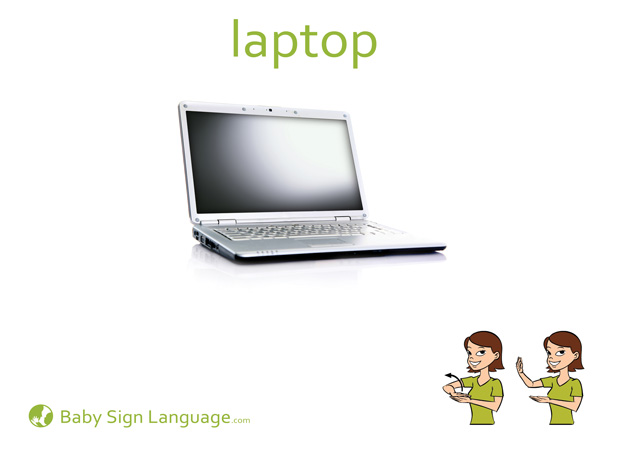 Usage: Objects such as laptop, computer, and phone are usually objects of fascination for most babies. Teaching them the signs for these devices gives them an alternative to grabbing at the device.
To learn how and when to teach the sign, take a look at the laptop baby sign language video, diagram and tutorial.
Related Flash Cards: iPad, Television, Computer.