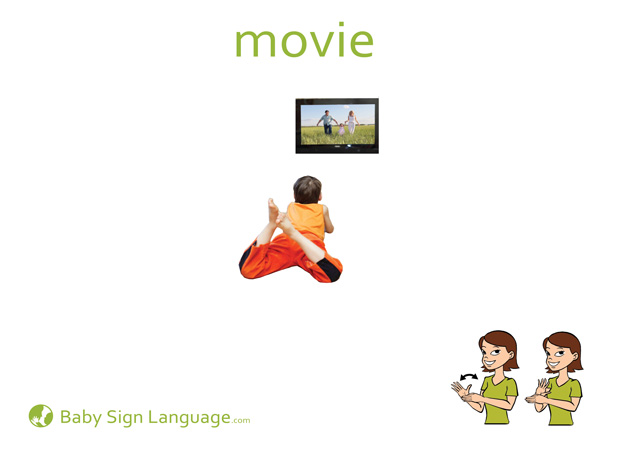 Usage: It is easiest to teach the sign for movie based on real life opportunities. But, you can use the flash card to help generalize the meaning of the sign.
To learn how and when to teach the sign, take a look at the movie page for a video, diagram, and tutorial.
Related Flash Cards:
Television, iPad, Quiet.