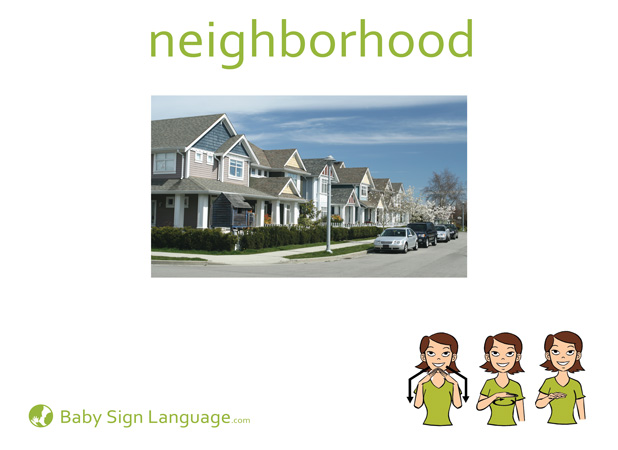 Usage: Teach the sign for neighborhood during afternoon walks. Show your toddler different highlights of your neighborhood such as a park, pond or community center.
To learn how and when to teach the sign, take a look at the neighborhood page for a video, diagram, and tutorial.
Related Flash Cards:
Playground, Park, Walk.