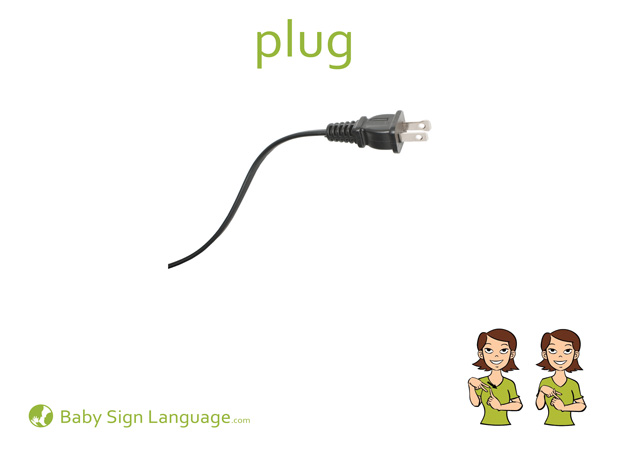 Usage: Here is the sign for plug or outlet. We mainly use this sign as a safety warning. Please note that children under three years of age should not plug or unplug electric appliances.
To learn how and when to teach the sign, take a look at the plug baby sign language video, diagram, and tutorial.
Related Flash Cards:
iPad, Television, Radio.