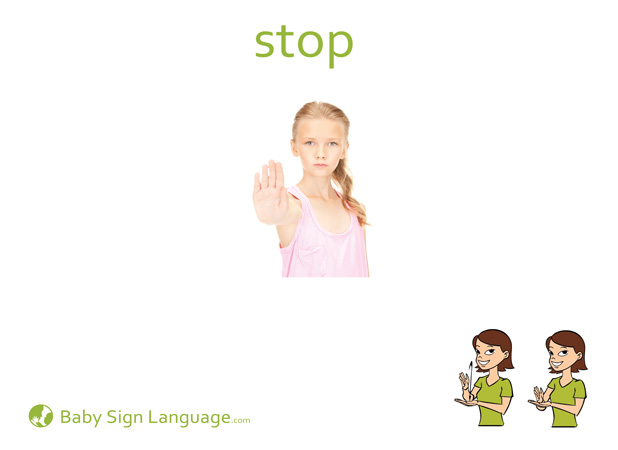 Usage: Introduce the sign for stop as soon as your baby has mobility. This sign should be taken seriously as it tackles issues of safety.
To learn how and when to teach the sign, take a look at the stop page for a video, diagram, and tutorial.
Related Flash Cards:
Go.