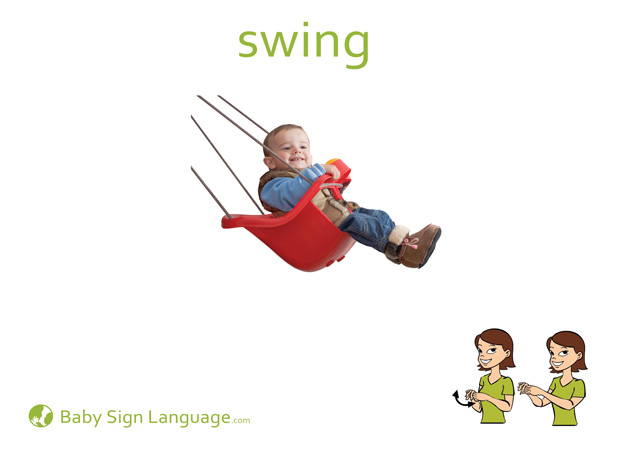 Usage: The sign for swing is associated with fun and babies will learn it quickly. Use it when getting ready to go to the park or if you are fortunate enough to have an indoor swing ask your baby if he wishes to spend time swinging
To learn how and when to teach the sign, take a look at the swing page for the baby sign language video, diagram and tutorial.
Related Flash Cards:
Playground, Park, More.