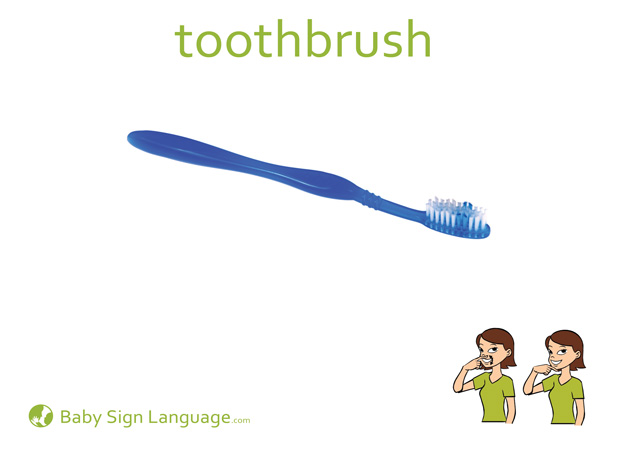 Usage: Start teaching this sign when your baby shows curiosity about your own oral routine. Get him or her a baby toothbrush and incorporate songs and signing as part of the brushing routine
To learn how and when to teach the sign, take a look at the toothbrush page for a video, diagram, and tutorial.
Related Flash Cards: Toothpaste, Soap, Wash.