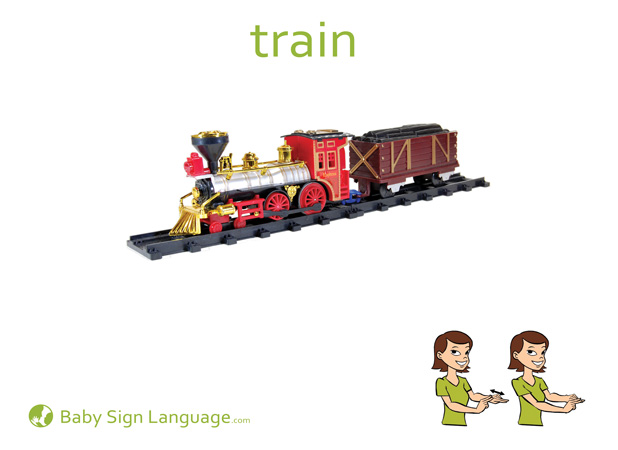 Usage: When presenting the train sign, make sure to make the accompanying sound effects. "Chugga … chugga … chugga … choo … choo!"
To learn how and when to teach the sign, take a look at the train page for a video, diagram, and tutorial.
Related Flash Cards: Boat, Car, Motorcycle.