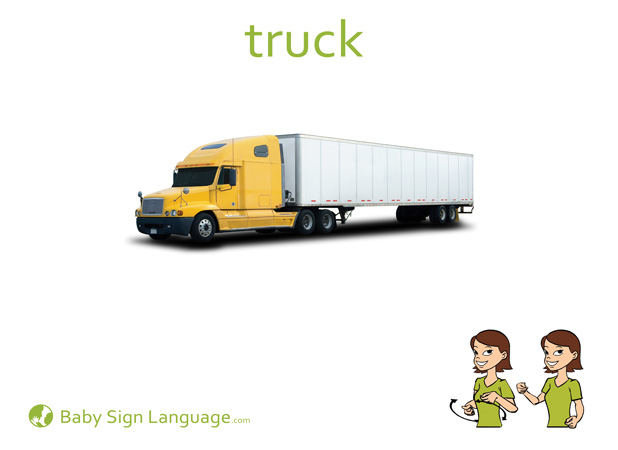 Usage: If your baby has a toy truck, the sign is a good way to introduce a bit of learning when your baby is playing with the toy.
To learn how and when to teach the sign, take a look at the truck page for a video, diagram, and tutorial.
Related Flash Cards: Car, Motorcycle.