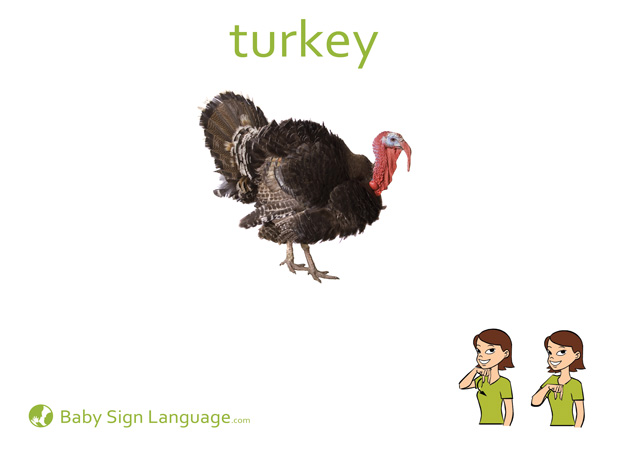 Usage: We can use the sign for turkey during visits to the farm or for Thanksgiving. If you live in a more urban area consider using storybooks to introduce your baby to this bird.
To learn how and when to teach the sign, take a look at the turkey page for a video, diagram, and tutorial.
Related Flash Cards: Chicken, Duck. Dinner.