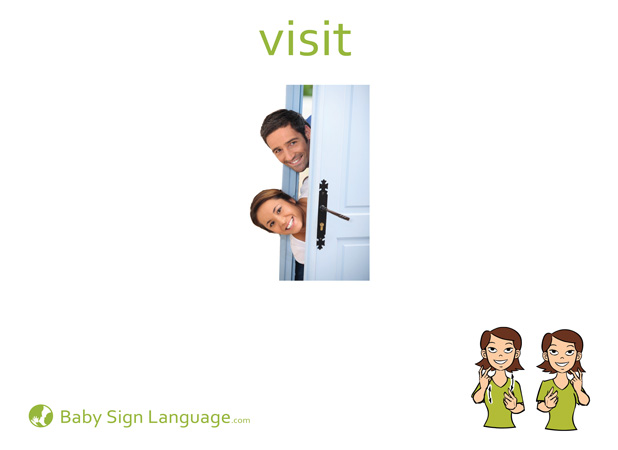 Usage: Use the visit When teaching our toddlers and babies the basics of hospitality. We also use it in the context of outings such as "visit" the zoo.
For an instructional video and tutorial on how to make the visit sign, see here.
Related Flash Cards: Come, Go, Grandmother, Grandfather.