HOME
/
DICTIONARY
/
TOP 10 STARTING SIGNS
TOP 10 starting signs
When first starting out with baby sign language, you will want to do just a few signs that you repeat over and over. Once your baby learns these first few signs you can expand your repertoire.
Friends & Family Signs
Signs referring to important people in your baby's life are early favorites. Not only will your baby love signing them, adults love teaching baby their sign – so you will get help from your partner, siblings, and relatives.
1. Mom
Mommy is signed by tapping your thumb on your chin. In ASL female signs are usually below the nose, and male signs above the nose. Overall it is a very intuitive sign to learn.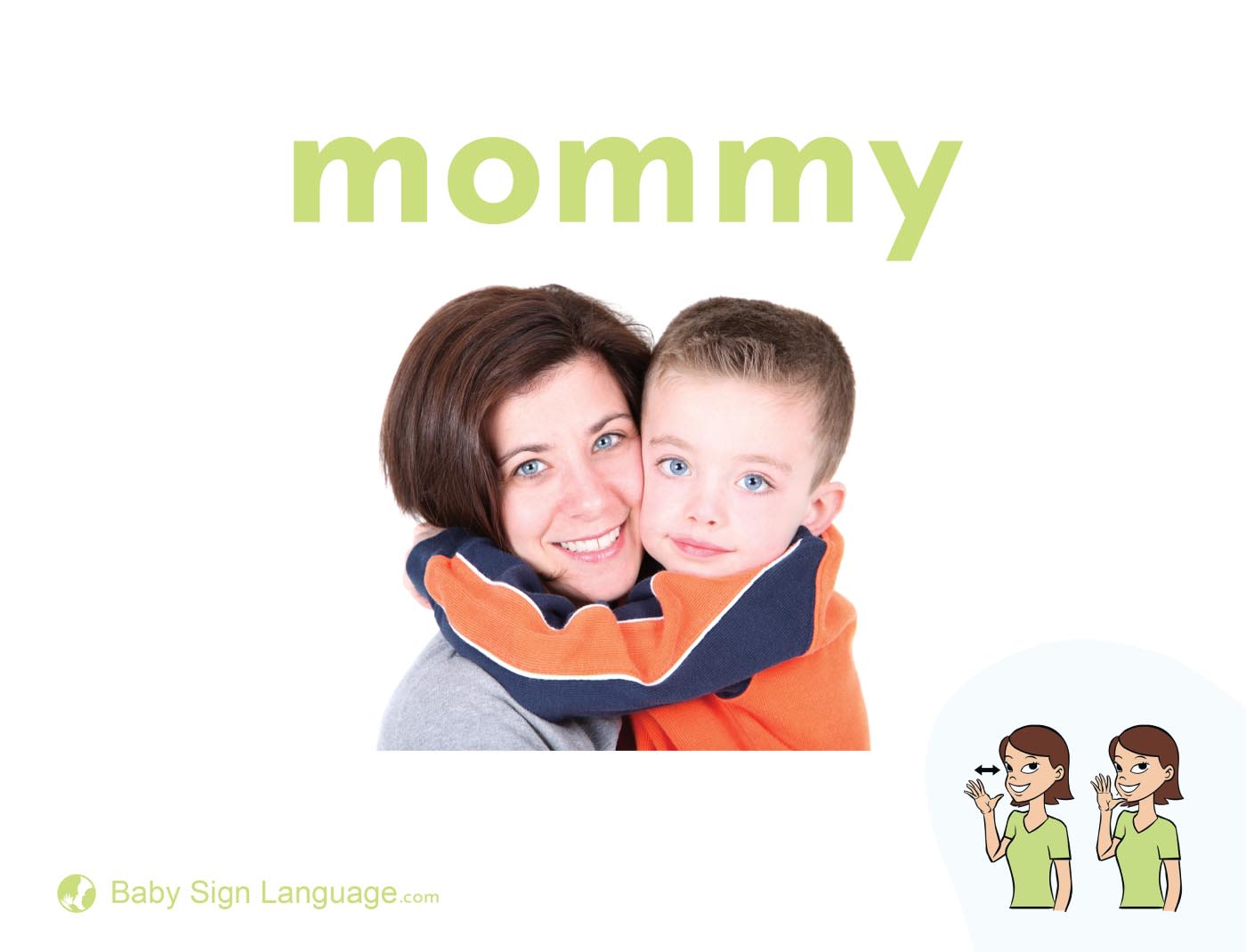 If you have friends or family that spend a lot of time with your baby, they are perfect collaborators to help teach your baby another sign. Have them sign the appropriate sign when they approach your child. For example, brother, sister, uncle, aunt, grandmother, or grandfather.
Food Signs
Babies love to eat, so start with some signs associated with favorite foods. Learning these signs is very useful, letting baby signal that they are hungry in a constructive way without fussing.
7. Milk
Milk is signed by making opening and closing your hand, like you are milking a cow. This is a very useful sign for babies who are breast feeding or on formula.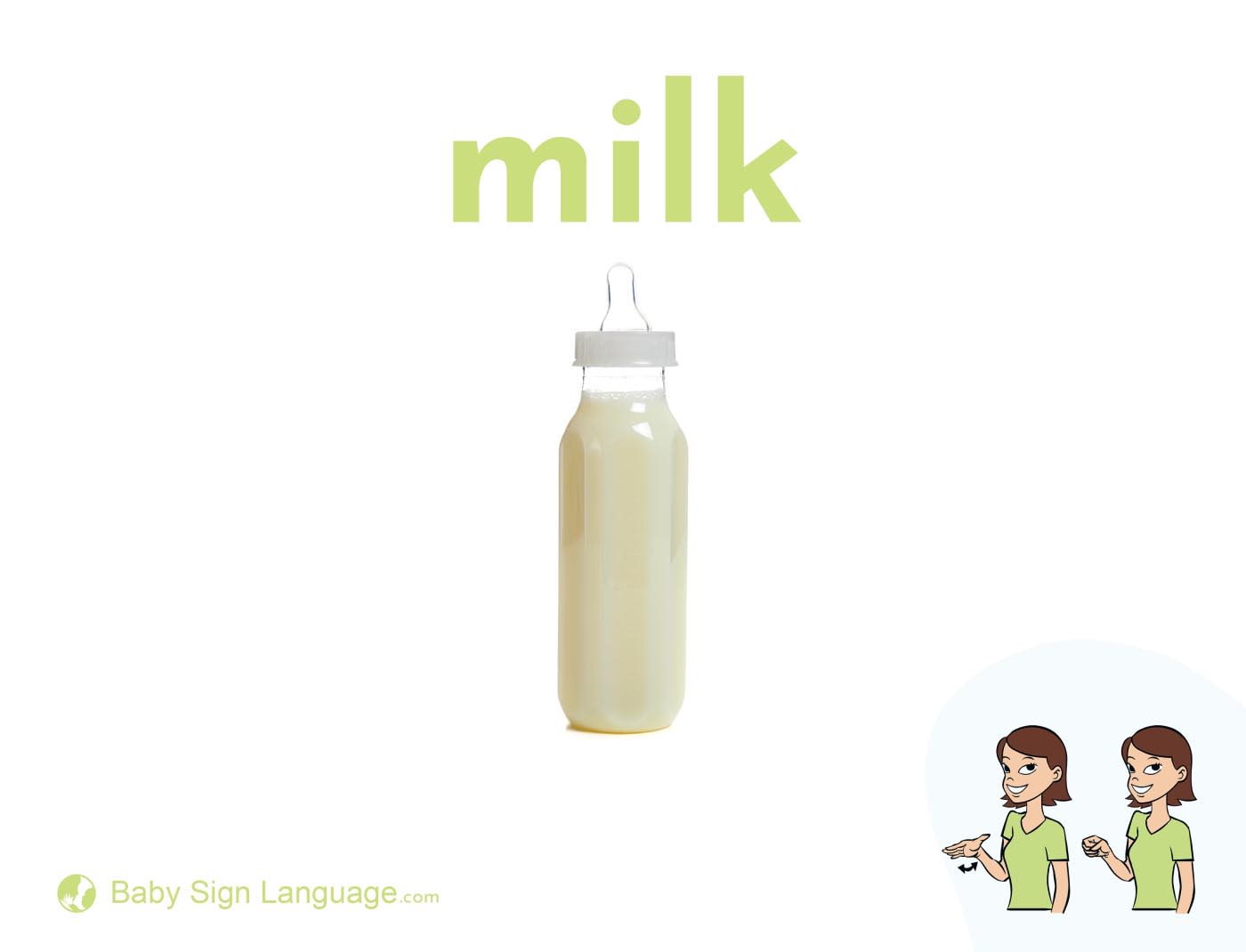 9. More
More is signed by tapping your finger tips together. This is a very versatile sign useful in many contexts, and is often the first sign learned.