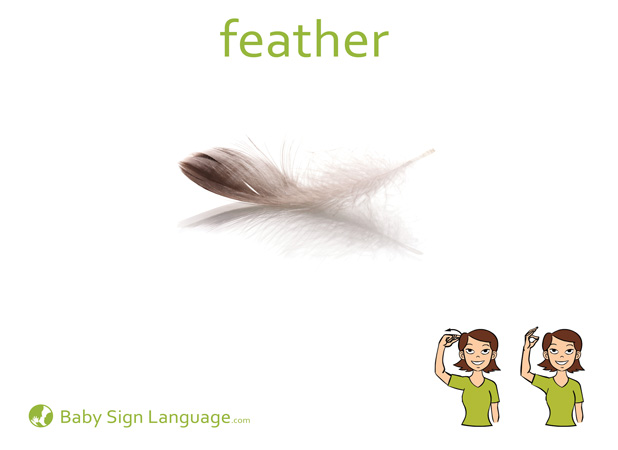 Usage: Use the feather flash card in conjunction with the chicken and bird flash cards. The goal is to help baby make the connection between feathers and birds.
As baby gets more advanced you can introduce the added challenge of learning colors. Consider describing the word ant by adding colors such as green,or blue and size using the sign for big, and small. You can also introduce your baby to texture using the sign for soft.
For an instructional video and tutorial on how to make the feather sign, see here.