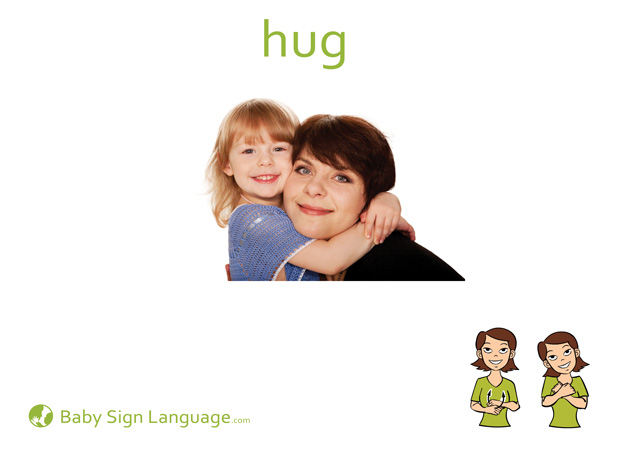 Usage: Use the hugto teach little ones to express, solicit and give affection to others. Consider teaching the sign along with signs that identify other persons in their surrounding such as mom and daddy.
For an instructional video and tutorial on how to make the hug sign, see here.
Related Flash Cards: I love you, Kiss.