Board
To sign board, first, sign wood, then take your two narrowly bent C hands, start by holding them close side by side, then spread them apart to make the visual of the side of a panel or board.
SIGN USAGE
Teach your toddler the board sign when he or she sees you in the kitchen using the chopping board, when watching carpenters work with wood, or when describing a chalk board or menu board that sparks their interest.
RELATED SIGNS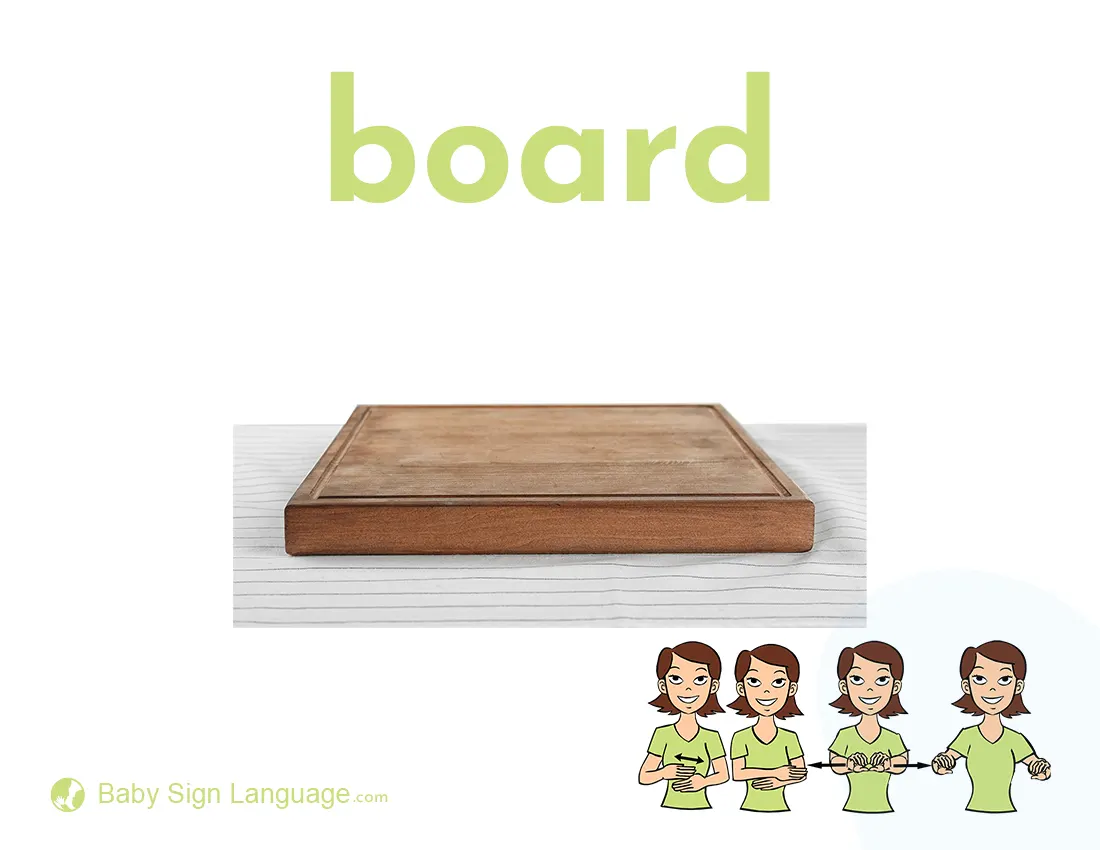 Flash Card
This is a useful flash card taught best in conjunction with real-life situations involving the use of any kind of board: blackboard, whiteboard, chopping board, and so on.