Quick
To do the baby sign for quick, start with your hands in a fist, with the index fingers and thumbs extended, like forming the 'L' sign horizontally, as if to shoot a gun from both hands. Then pull both hands back toward your torso with your index fingers curling inward at the same time (almost like forming the 'X' sign in ASL). This is also the same sign for fast.
SIGN USAGE
We mainly use quick when we are introducing our baby to concepts of time.
RELATED SIGNS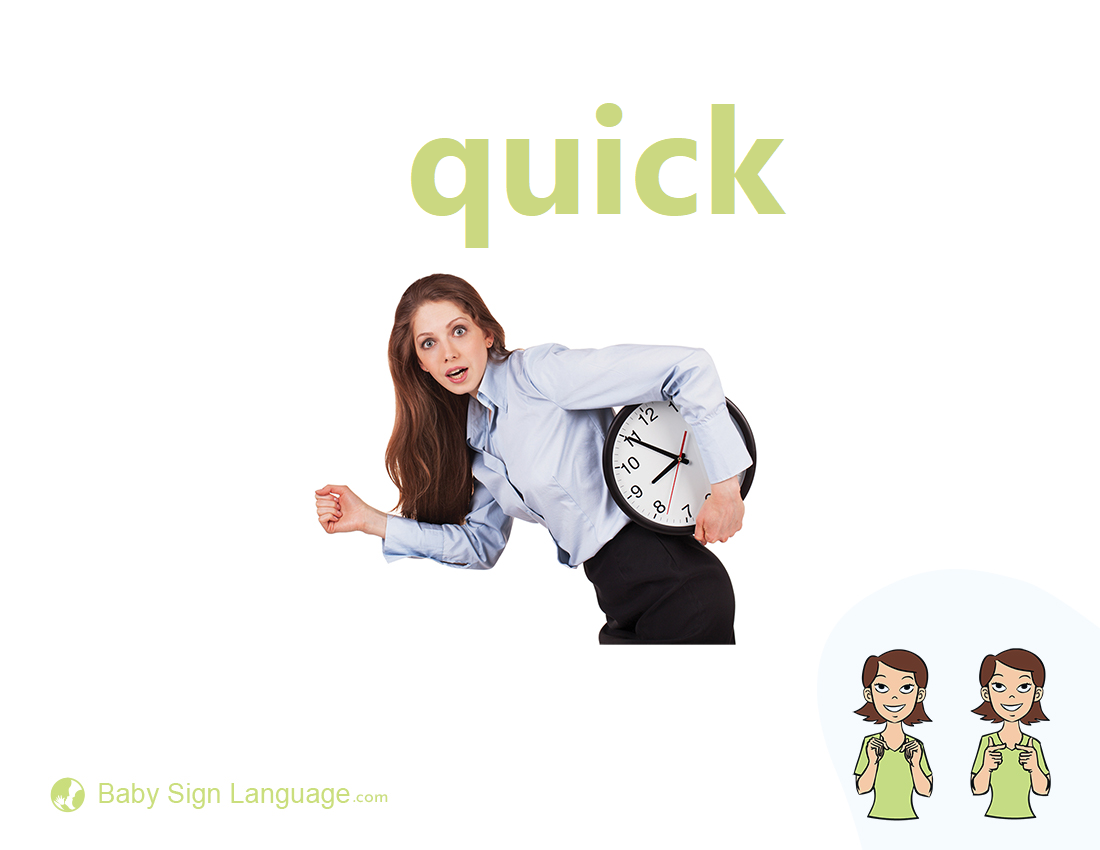 Flash Card
Use the quick flash card in conjunction with the run and come flash cards. This sign is quite helpful when trying to teach toddlers to understand timelines. It also helps with developing patience.
2

Responses to "Quick"
Baby Sign Language Administrator